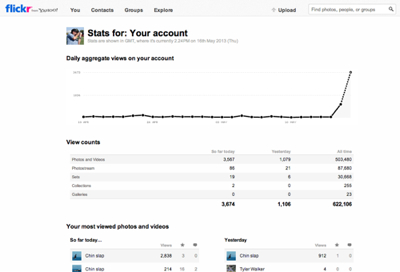 One of my photos was used in a Flickr blog post and another was picked up by Yahoo. Now I have over 5000 views today. This is up a little from my usual 100+ views a day. Not that I am going to complain, but it is a little silly.
The photos were from my whale watching trip on Monterey Bay last summer. I took a series of shots of a Humpback Whale doing a chin slap. You may recognize one of the images, it was in my best of 2012 collection. The other is at the tail end of the chin slap.
Certainly whales coming out of the water generates a bit of excitement. The thing that amazes me is that this whale wants to make a big splash! That is why it is doing it. But look at it as it comes out of the water. There is hardly a ripple.
Olympic divers who try to enter the water without a splash, could learn a few things from this critter.
Thanks to all of the Flickr and Yahoo folks. I truly appreciate you checking out my photos.